"Best kitchen tools ever created 🙌"
Finally. Professional chef-grade products for your home without the outrageous price tags.
Better Steel, Better Peel

Crafted with superior Japanese stainless steel.

Lifetime Warranty

Guaranteed to never bend, snap or break.

Ergonomic Handles

Left and right-handed. Comfortable, latex-free and non-slip.

Free Shipping

Domestic orders $70+ ship for free!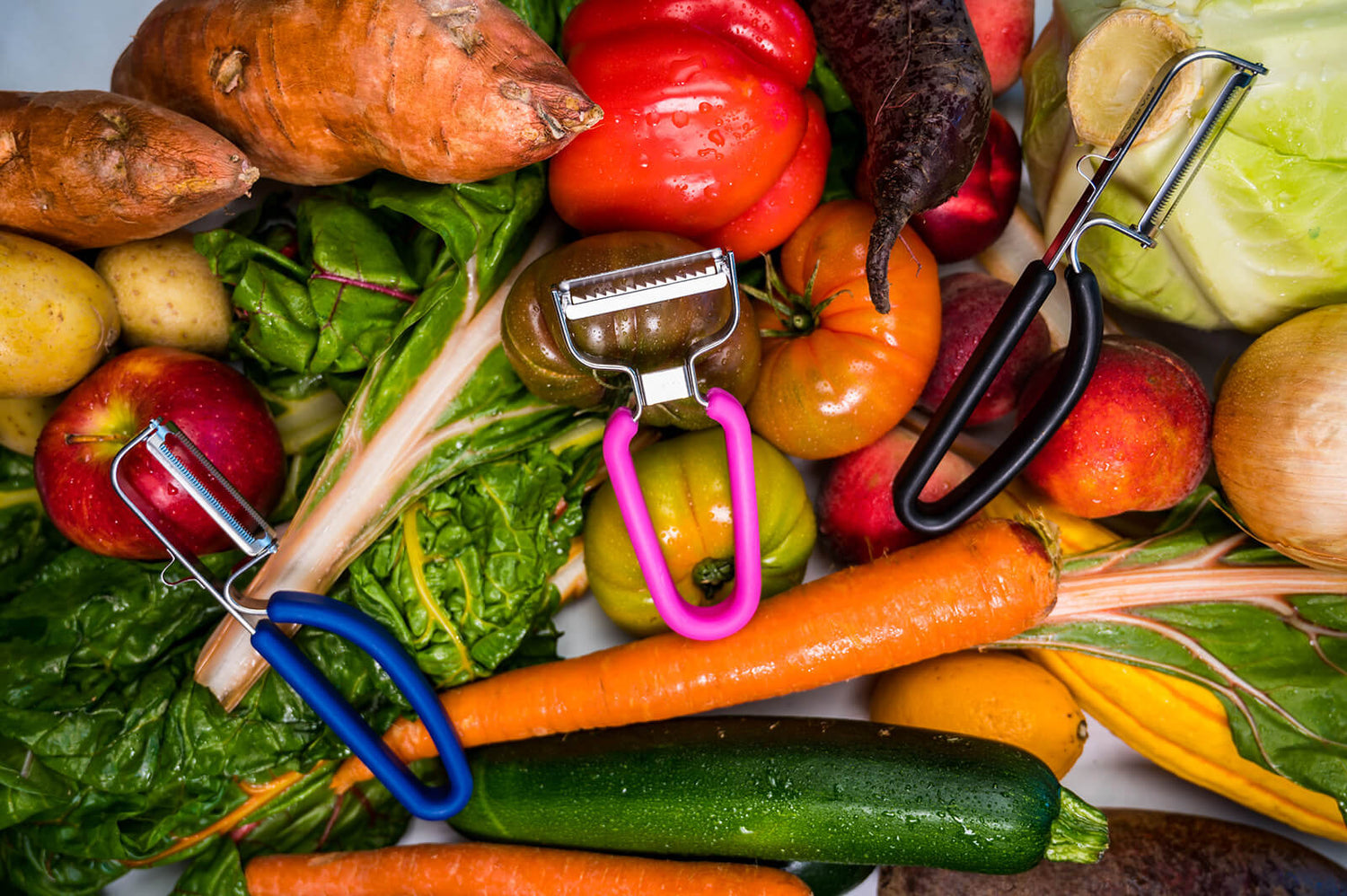 No Gimmicks.
Spartan Kitchen products are made for kitchen people. We bring professional chef's tools into your home, ensuring you have the best quality products available.
Renowned for precision, efficiency and durability, our kitchen products will help you create your kitchen masterpieces, forever.
This is the type of tool you'd expect to find only in high-end professional restaurant kitchens. And now your home.
We don't offer gimmicks. We offer quality. And a lifetime guarantee.
Get To Know Us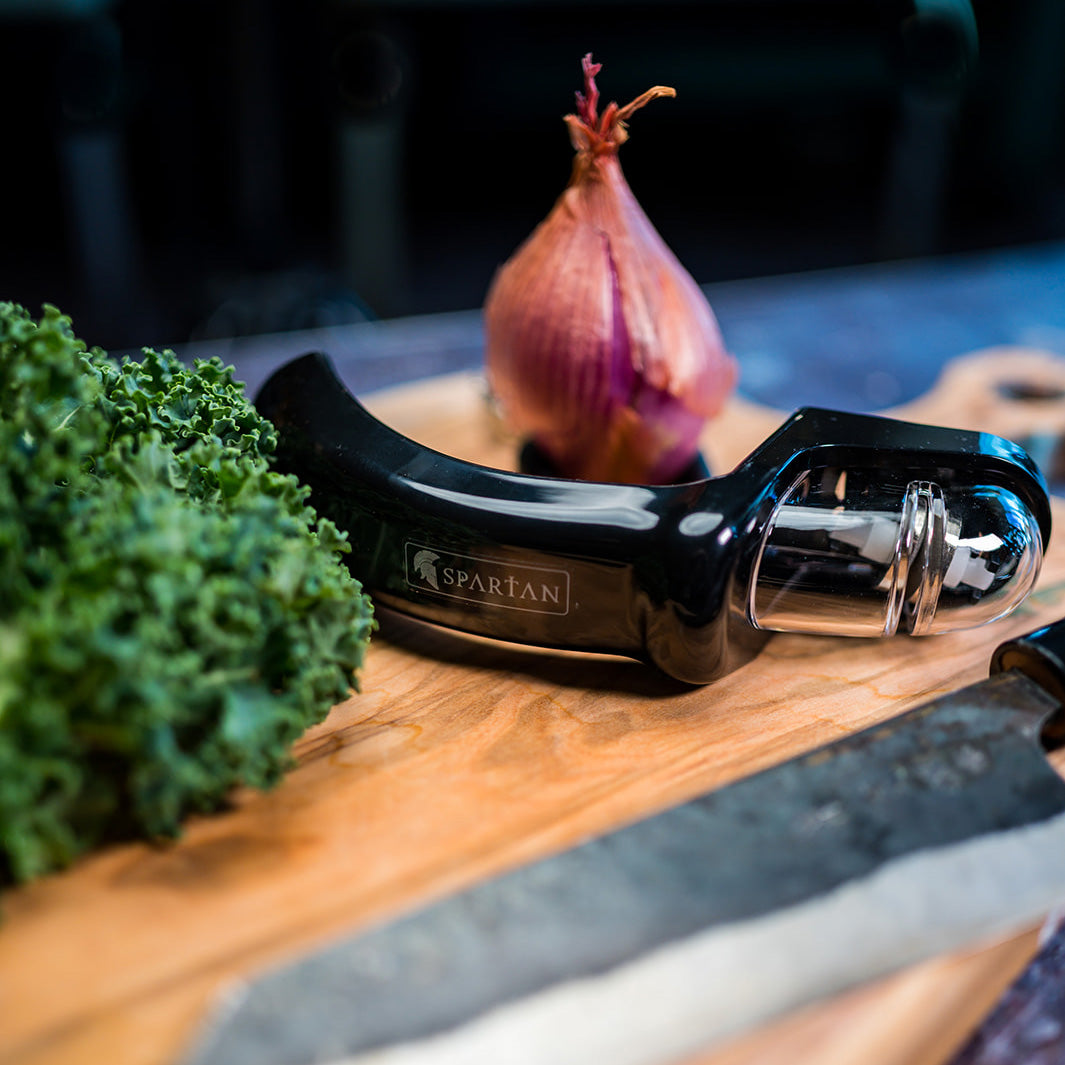 Made for kitchen people.
When we prepare a meal, it's about the food, but it's also about creating moments with our friends and family around the table.
It's about our kids and their friends feeling welcome in our home with healthy after school snacks. It's why we make soup when someone is sick or drop off muffins when someone is grieving.
We're constantly tracking down exciting recipes and finding new ways to make nutritious, soul-fulfilling meals easier so we can share them with you.
Visit Our Blog
"I never thought a peeler would make me so happy, but I guess this is adulthood."



"Love these peelers! You will never go back to peeling with an ordinary peeler again. Love how it takes such a small peel on potatoes. You can go either direction with a carrot. And most of all I had to try it myself at the trade show as I am left handed and sometimes things just don't work the same being left handed. This definitely did! "

LB
"Best little peeler I've ever had, so sharp it makes peeling a breeze. I use it for pounds of potatoes at holiday dinners and peeling apples for pies is so easy. The ergonomic handle is fantastic, no more sore hands. It's super great for slicing thin cheese!"

HN
"I use your peeler to make chocolate curls to put on iced cakes that I bake. You take a chocolate bar or bakers chocolate and just peel away and they come off in curls. It looks really pretty with the serrated edge on the peeler. I was quite tickled with how it looks!"

HS
"We are a family that loves to eat well and entertain often... From slicing cheese for our burgers.. Getting all our vegetables ready or shaving an orange for our next round of old fashions... This peeler is amazing!! Since our first peeler we have bought over 30 more for our friends and family!! All we hear is "Where can we get more?" Thank you for bringing a "simple" but high quality tool to our home! "

MK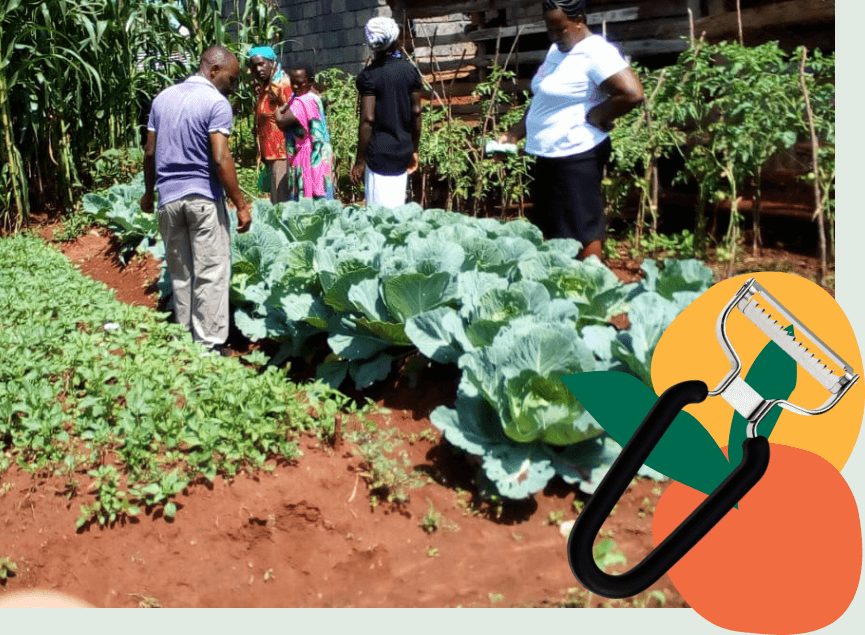 Announcing Spartan Community Gardens!
By choosing a Spartan Kitchen tool, you are helping to provide food for people who otherwise wouldn't have enough to eat.

$1 from every kitchen tool you buy goes to a Spartan Garden, and $1000 is enough to feed someone for a lifetime!
Explore Spartan & Thrive Partnership